Virtual Reunion

Previous Virtual Page                   Exit                   Next Virtual Page
---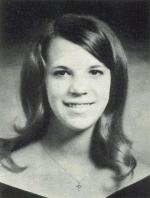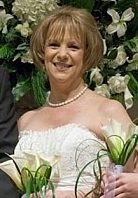 Peggy Johnson Walden

Well....it finally happened.   After 24 years of divorce, God brought a wonderful man into my life and we were married Saturday, January 17, 2009. What I never thought would happen in life again has, and is something I look forward to for the rest of my days on this side of Heaven.   My daughter, Rachel, (now almost 21) gave her Mom away..what a tear jerker that was.   I am now Mrs. Derek Walden (see them) and live in Mt. Pleasant, SC (I have lived in SC since 1977).   Derek is from London, so the accent is very distinct and I love it.   Needless to say after this many years of "single life" there are adjustments...most of them very funny at this point!

I manage a 6 physician, 25 staff cardiology practice in Charleston.   Seems my entire adult life has been in medicine...should have just gone to medical school and been done with it!   But...life is good and God is great.   Hope all is well with everyone...I enjoy reading the updates, etc. If any are ever in Charleston, please look me up!

Peg Johnson Walden (aka "Dog" thanks to Mark Hanna).
---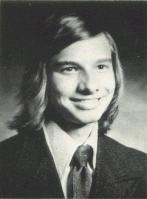 Victor Hunter

After graduating from Falls Church at the top of the class (yea right, maybe the middle), I continued working at Bill Page Toyota and entered George Mason University.  I was on the ten year plan for graduating and actually was finishing up at night in 1980 when the first of three children were born.  Oh yes, I married in 1978 and divorced in 2008. My son Victor Lee (goes by Lee) was born in 1980 followed by twin daughters, Nichole and Lindsay, in 1983. Started my career in the United States Postal Service in 1980 as a Letter Carrier finishing up 33 years later in Address Management Systems. Retired from USPS in March 2013.

I have remained in Northern Virginia and currently reside in Lovettsville Virginia along with my two dogs. My time is spent spoiling my three granddaughters, Lilly (6), Mia (2), and Olivia (1 1/2). &nbsp My daughter, Niki, has recently moved out and lives in Alexandria, VA. &nbsp She graduated from VCU in 2006 (photography). &nbsp Adding multiple pets makes for a very lively household.&nbsp My other daugthter, Lindsay, graduated from Radford in 2006 (recreational therapist) is married and has one daughter who is the new love of my life, Lilly (see Lilly) . &nbsp My granddaughter, almost 2 years old, is awsome.

I would like to respond to some of the issues Ron Taylor brought up in his "Virtual Reunion" post:

1) If one drives down the Fairfax County Parkway towards Springfield there is an Historical Marker talking about the Nike Missile Site. Every time I drive by I can still see us walking through the site afraid that the "motorcycle gang" who hung out there would show up.

2) I would almost give my right arm (I am left handed) to own that Yellow GTO.  I recently sent Joni a black and white picture of the vehicle (see GTO) , which has been attached to Ron's comment on his Virtual page, that was taken at our Senior Homecoming.  That was my favorite car of all time, best car at FCHS 1973.

3) Parties at Martyn and John Clarkes.  For some reason I don't remember those parties that well.   Must be old age.

4) Every time I hear certain Jackson Five songs I think of the cafeteria.  In fact, just days before reading Ron's story, ABC came on the radio and I thought of "back in the day."   When Ron mentioned ABC and Jackson Five, I couldn't believe it.

5) Senior skip day brought memories of driving to Great Falls in the GTO.  I think, but not positive, Bruce Jones, Paul Grogan and Riad Yassine were in the car.  What I remember is losing my sunglasses on Georgetown Pike and being very upset.  They probably cost 75 cents but I was mad.

That's it for me, can't wait for the next reunion and hope more people will attend.

Vic
---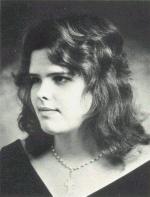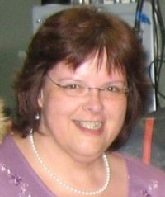 Charlotte Blake

I really do not know what to say about my life after High School.  I have worked, dated, loved, lost, traveled, rubbed elbows with the rich and famous, and moved on.  I never found the right guy and have no children, so I flipped the roll and became my parent's caregiver as they aged and needed assistance.   My father passed away in January 2000 with complications from diabetes and my mother passed away in September 2008 after a long battle with gall bladder disease.  For those of you who wrote me, called me, and/or dropped by during that time, I sincerely thank you – from the bottom of my heart.  It was a tough time but I now I have turned a corner and everything is so much easier.   You can ask Mike Davitt about the crazy stories I told at my mother's funeral. 

I am proud of a few things in my life: my relationship with my family and friends; my charitable giving; my nieces; my belief in doing the right thing; helping other people; and my happy, joyful nature.  I have been very lucky in my life, I have survived an electrical fire in my bedroom, survived a mattress fire that I must have smothered with my pillow in my sleep, saved the life of a coworker who was going into a diabetic coma, and so many other random things that define me.

Back in our High School days I saw my first concert with Patty Furr.  We saw Alice Cooper at the Alexandria Roller Rink.  Back in the day Patty and I hung out after the show and tried to meet him, but he was so bombed that he had no ability to function.  The last two years I have attended a charity event in Hollywood where I was able to meet and chat with Alice Cooper.  All these years later, he still looks so much like he did then, but with one huge difference.  He is sober!  When he sat down and chatted with me, he talked about those drunken days in his life and what brought him to sobriety and I enjoyed every minute of the conversation.  There were so many things I could relate to since alcoholism runs in my family.  You could say we shared stories and bonded for a while.

For the past two years I have tried to plan a vacation that includes at least one VIP event.  Attending the MAP Fund as a VIP guest, attending the reading of a play for charity, going backstage to meet the actors, and attending a charity auction in Hollywood while on vacation.   That makes the trip more memorable, and not just a vacation but an opportunity to help others at the same time.

I urge everyone to get involved with charity work – it really does not matter what cause you choose, just give something back to those who are in need.   This will be my second year as a team member for the American Cancer Society's Relay for Life event.   I support other charity events as well and firmly believe in charity auctions.   They are a great way to get a bargain and give to a good cause at the same time.

Ok – that tells you more than you need about me and my life after high school.   Find me on Facebook and you can see some crazy pictures of me and celebs in LA.  I look forward to reading more stories from out school mates and seeing more of you on Facebook too.

Love you Joni –
Cha
---
Previous Virtual Page
Exit
Next Virtual Page