Virtual Reunion

Previous Virtual Page                   Exit                   Next Virtual Page
---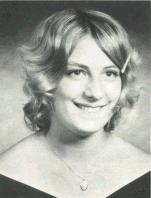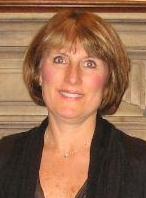 Linda Bussler Seay

After graduation I went to Virginia Tech and earned a degree in elementary education. I moved to Lynchburg, VA where I landed my first teaching job. I have taught many grades but kindergarten is my passion! I am married to Mike and we will celebrate our 28th wedding anniversary on Valentines Day. We have two children. Amy is 26 and graduated from VT as valedictorian of her class in 2003. She is married to Andrew who is a captain in the Marines. They currently are stationed in Quantico. We are happy they are finally in the same time zone as us. Our son Brian is 24 and a seminary student at Liberty University and also an associate pastor at our church, Beulah Baptist. For fun we all love to go to Virginia Tech football games. We are no doubt the biggest Hokie fans around! After getting out my 1973 Jaguar yearbook I have really been wondering where some of my high school buddies ended up. This virtual reunion is great! My email address is lbshokie@aol.com (see larger image)

---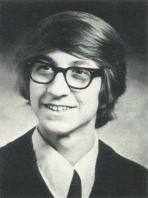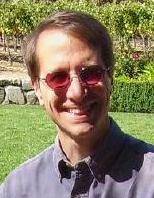 Larry Zuntz

I attended the University of Chicago (B.A.) and Northwestern for my M.B.A. Spent 25 years working in the investment banking business (at Solomon Brothers in New York, Chicago and Europe) before retiring and moving to the Napa Valley five years ago. I married a French girl 17 years ago and now watch my grapes and three kids --ages 10, 8 and 5 grow. Have stayed in touch with Kevin Hoover, who knows my story and I believe goes to the reunions. Hope you had a great time.
(see grapes)
---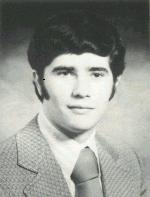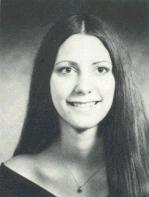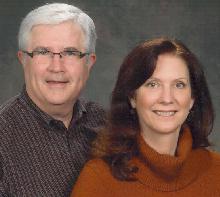 George McQuain & Joanne Crim McQuain

Since graduation from FCHS, Joanne and I have led lives blessed well beyond what we deserve.

After graduation from FCHS, Joanne went to Northern Virginia Community College where she received her Associates Degree in Nursing in 1975. Shortly thereafter, she passed her State Boards and became a Registered Nurse. Joanne began her career as a nurse at Fairfax Hospital.

I went to George Mason University to major in Mathematics with a minor in Chemistry. After recovering from my temporary insanity, I changed my major to Business Administration and received my degree in 1977. I began my career at a DC-area non-profit that produced educational TV shows.

One week after my graduation, Joanne and I were married. (see larger image)

After we were married, Joanne completed her Bachelors degree at George Mason University in Nursing in 1980. I continued my education as well and received my MBA in 1980.

During her career, Joanne has worked at Fairfax Hospital (Neurology, OB/GYN, and Neonatal Intensive Care), Children's Hospital National Medical Center of Washington, Haven Hospice of Jacksonville and numerous home care agencies. Joanne is currently a Patient Care Liaison at APEX Home Healthcare Services in Jacksonville, Florida.

During my career, I have worked at Marriott Corporation, the U.S. Treasury, The Office of the President, CoreStates Bank, First Union National Bank and a couple of startup companies. I am currently the President and CEO of Global Axcess Corp in Jacksonville, Florida.

Joanne loves fixing broken people. I love fixing broken organizations and companies.

The most rewarding opportunity God has given us however is the privilege of raising three children and caring for 16 foster babies for Bethany Christian Services. Seeing them born and grow into the adults they have become has been the highlight of our lives. Our son Andrew (28) is a graduate of the University of North Carolina, Greensboro with a degree in Business Administration and I am blessed to work with Andrew who is a Project Manager at Global Axcess Corp. Our other son Derek (25) is a graduate of Florida State University with a degree in Criminal Justice. Last but not least, our daughter Lauren (22) is a Nursing student at Liberty University and will be married in January 2009. We are very proud of our children. They are clearly our greatest legacy on this earth.

In our spare time we love going to college football games, Jacksonville Jaguars games and the beach. We also love to get together with the friends we have made in Jacksonville (we moved to Jacksonville six years ago). I will also play an occasional round of golf.

I have travelled extensively during my career and have been to most of the top 40 cities in the U.S. As a couple and a family we have visited Australia, England, Mexico, the Florida Keys, Vail, San Diego, San Francisco, Maui and numerous other places. Highlights have been seeing the nighttime sky in the Australian Outback, scuba diving at the Great Barrier Reef, driving the Hana Road on Maui and seeing whales in Australia and San Diego. I also enjoyed eating witchetty grubs in Australia.

While all of this may be interesting, it misses the main point of our lives. The point is that we are nothing without Jesus Christ; for He truly is everything. Before knowing Him, we had no purpose; we had no hope. Now, through Him, our lives have meaning and direction. Security is not found in the absence of danger, but in the presence of Christ! God bless you all.
---
Previous Virtual Page
Exit
Next Virtual Page