Virtual Reunion

Previous Virtual Page                   Exit                   Next Virtual Page
---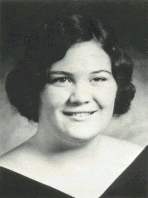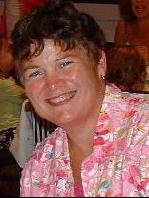 Linda Steckbeck Merlino

After high school, I worked for an insurance company in Arlington for a year. &nbsp The following year, went to the University of Maryland, graduated four years later and met my very wonderful husband there.&nbsp We just celebrated our 29th anniversary!&nbsp I worked for about 2 years at NIH, then after my husband finished his schooling, he took a position in New York City where we lived for about one and a half years and where I worked for the American Cancer Society.&nbsp My husband then took a position in Iowa City, Iowa where we have lived ever since. I stayed home with my three boys until the youngest was in first grade, then went to graduate school and have worked in epidemiology research at the University of Iowa for the last 12 years.&nbsp My three boys are now young men.&nbsp My oldest is an engineer who lives in Colorado, my middle child is on his last semester in engineering at the University of Iowa and the youngest is away at Loras College (a small Catholic college in Iowa and is still trying to figure out what he wants to do).&nbsp They have been a lot of fun and are a great joy to us. &nbsp None of them are married yet. &nbspI love to travel, garden, do genealogy research, and go on long walks in the woods with my dog.&nbsp I donít get to the DC area very much since we donít have any family there anymore, so it is great to reconnect virtually.&nbsp I wish the very best to all of you and your families and would love to hear from old friends again.
Linda &nbsp &nbsp Lamerlino@mchsi.com
---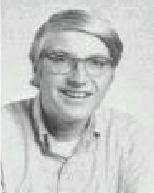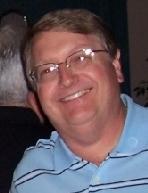 Mike Murphy

After high school I attended Northern Virginia Community College and received an Associateís Degree in Automotive Technology. &nbsp At that point, I went to work at a Honda dealership as a technician. &nbsp At the same time I got involved with a Winston Cup race team (now Sprint) and was a crewman performing pit stops. &nbsp I was also a partial owner of a racecar that ran in a division called Baby Grand, which was a division of NASCAR. &nbsp As time passed I moved from being a technician to a service advisor and eventually to service manager.&nbsp I have been a Honda Service Manager since 1986. Personally, Mary and I got married June 28, 1980 after dating for 4 years.&nbsp Our daughter, Katelyn, was born on March 26, 1986. &nbsp I canít believe where 22 years have gone.
---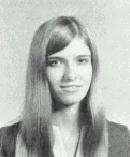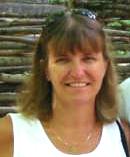 Theresa Tiller Holloway

As some of you know I along with 2 other classmates didn't graduate with our class.&nbsp We went to summer school that year so we could get married.&nbsp I married my best friend and soul mate Stan Holloway, was married for 31 years.&nbsp He since hit mid life and moved on.&nbsp We have been divorced for 3 years now.&nbsp We have two wonderful children, Lora who lives in New Zealand and is living out a life with her husband we all dream about.&nbsp They go on week end trips exploring the island and Australia.&nbsp My son David lives 2 hrs. from me with his wife and my adorable 5 year old.&nbsp grandson. I was just informed last week, by my son, that I will become a grandma again in April.&nbsp I can't wait. &nbsp After high school we moved to Tennessee that is where we started our family. &nbsp I started working as a Head Start teacher at North Springs head start.&nbsp When they shut down TVA nuclear plant we moved back to Falls Church. &nbspI worked for Computer Science Corp as a Sr. Secretary for several years before finding a job with Fairfax County Schools Head Start Program.&nbsp When our daughter was going into high school we decided to move to Florida to get away from the stress of city life and traffic.&nbsp We moved to SW Florida in 93, think the next 10 years were the happiest times of my life.&nbsp I live for the sun shine and warmth of Florida.&nbsp I continued to work in the school system for the next 6 years.&nbsp At that point in my life my father became sick and I decided to spend more time with him.&nbsp In 2004 my life fell apart, my husband walked out of my life, Hurricane Charley decided to take a wrong turn (just like a man) he was suppose to hit Tampa and instead came right over my house, then in November I lost my Dad.&nbsp Here I was at age 50 and had to start my life all over again. &nbspI since rebuilt the damage to my house and heart.

I am now a realtor (bad timing on my part) but love it!&nbsp I meet so many wonderful people, stay very busy and work in paradise.&nbsp My office is located on Boca Grande Island, it looks like the Bahamas.&nbsp The beach is walking distance from my office, so you know where I go for my break. &nbsp This was my first year of coming to the reunion, thank you to everyone who worked so hard. &nbspI had so much fun and was wonderful seeing everyone and catching up on what has been happening with everyone. &nbsp I look forward to seeing everyone at the next reunion.&nbsp In the mean time if you make it to SW Florida look me up.
---
Previous Virtual Page
Exit
Next Virtual Page