Virtual Reunion

Previous Virtual Page                   Exit                   Next Virtual Page
---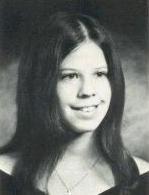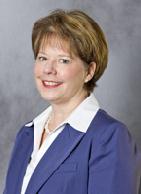 Dyanne Aker Hughes

After living in Virginia since 1964, I moved to Amelia Island, Florida, to be closer to my parents.&nbsp I was married for 17 years but divorced in 1996 and since then have been single. &nbsp I do not have any children of my own so I get to enjoy my nieces and nephews. &nbsp Currently, I have a house right off the beach on the island and absolutely love it-very different from the DC metro area thatís for sure. &nbsp For over 20 years I worked in association management, but two years ago I opened an independent conference / meetings management company and then last year moved it from Virginia to Florida. &nbsp I work with multiple clients - both associations and corporations - managing their meetings and travel as much as I can to the various resorts/cities holding the conferences.
---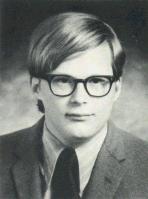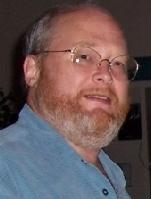 Tom Waller

After graduation, I attended the University of Virginia, with Robert (Huck) Greenberg as my 1st year room mate.&nbsp By a strange coincidence, in the dorm directly below us was Ned Nicholas and Ron Taylor.&nbsp This arrangement provided much fun and friendship that has lasted to the present day.&nbsp The next three years, Ned shared an apartment with my brother, Richard ('71) and I, while Ron and Huck had a house with some guys from the 1st year dorm.&nbsp After earning a BA in History in 1977, I returned to my summer job with the National Park Service, not having anything else to do.&nbsp While with the NPS, I was offered a job through the Dept. of Interior with the residence staff at the White House. &nbspI worked for two years during the Carter administration, as an operations aide. &nbsp I transferred to the Postal Service in 1979, thinking I would go into management.&nbsp After a year of supervising, I decided it was not for me, and I have been in mail processing at the Northern VA P & DC in Merrifield ever since. Right about the time I moved to the USPS, mutual friends arranged a blind date with my future wife, Donna.&nbsp (Click here to see Tom & Donna) She was already working at the same post office.&nbsp We were married in 1980, and have worked together and raised two daughters while living in Manassas. &nbsp Our oldest daughter earned a degree in music from JMU and taught piano until recently marrying a sailor assigned to a nuclear submarine.&nbsp They just moved to Groton CT. &nbspOur other daughter graduated from GMU in Communications and is a Human Resources recruiter for Oberon, here in Manassas.
We have enjoyed many vacations to the Outer Banks, NC. &nbsp We hope to do more traveling after we retire in early 2011. &nbsp We have been on the night shift almost our entire careers, so we have had a difficult schedule trying to sleep during the day and take care of the kids. &nbsp It will be a great relief to return to a more normal cycle once we retire.
Donna and I have attended every reunion the class has held. &nbsp I hope we will see more of you in the future.
Tom Waller
---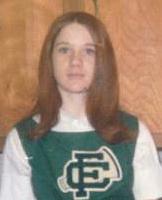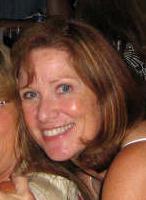 Shelly Johnson Moore

I have such fond memories of Falls Church High School and the friends I knew there.&nbsp My family moved during my freshman year to Pennsylvania. &nbsp After one and a half years there we moved to Vienna, Va. where I graduated from James Madison High School.&nbsp I graduated from Radford College and began teaching in an elementary school in Riner,Va.&nbsp an area near Virginia Tech. &nbsp I met my Hokie husband in Blacksburg,Va. and we have been married for 28 years.&nbsp After we had our first child we moved to Roanoke, Va. and have lived here ever since.&nbsp We have been blessed with three beautiful children. &nbsp Our eldest child is 25, and she graduated from USC. &nbsp Our son is 24, and is in his third year Medical School at MCV in Richmond.&nbsp Our youngest daughter is graduating from UGA in Athens Ga. this coming May in Journalism.&nbsp Just got back from a football weekend there, and talk about a party town!&nbsp After retiring from teaching, I am now training to be a Docent at the new Taubman Art Museum opening up in Roanoke. &nbsp Our family likes to hike, kayak, travel and enjoy the outdoors. &nbspIt is rare we get all our children together, so when we do, it is always special. &nbsp It has been a pleasure to get reacquainted with my classmates at the 35th High School Reunion. &nbsp Hope to see the other classmates in the bio section that were not able to attend this year. &nbsp If you are ever in our area, give us a call. (see larger image)
All my best to everyone!
---
Previous Virtual Page
Exit
Next Virtual Page