Virtual Reunion

Previous Virtual Page                   Exit                   Next Virtual Page
---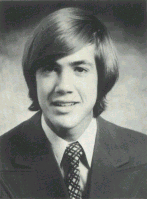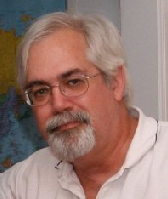 Bob Townsend

My path to and my time at FCHS were slightly atypical. After 8 years at St James Catholic school, my parents were intent on sending me to O'Connell HS. All incoming freshmen were given a reading list which included "Call of the Wild" and the "Red Badge of Courage." I got through one of the books but couldn't make it through the second and after complaining bitterly to my parents about going to a segregated school (girls were segregated from boys at the time at O'Connell) I ended up at FCHS.

I only knew a few people at FCHS and they were sophomores, so I hung out with them for my first two years at FCHS. My junior and senior years at FCHS were split between there and Marshall High School where I took Architectural Design. I wasn't in band, drama or sports or much of anything at FCHS. Still I had plenty of memories of my time there. Such as:


The only bathroom you couldn't use was the one nearest the principles' office because it was where all the smokers hung out.


I could never remember the principles name but was quite familiar with Mr Stepp, the assistant principle, particularly after skipping study hall for 2 straight months.


The green and red lights over the trash can in the cafeteria which every so often had the sign "Do not put trash in can when light is red."


The assembly we had where one senior stood up and said (for whatever reason) "In my 5 years at Falls Church High..."


Making locust bats in shop class.


The rotten egg smell that always seemed to permeate the back hall near the science labs.


My government teacher was a communist (honest).


Literally days after I walked across the Wolftrap stage, I reported for active duty in the Army. That actually came about months before when the military came to FCHS to administer an "aptitude test" and subsequently called me up to tell me how well I had done. Right. Still, I didn't have the grades or the maturity for college, so I enlisted. Spent 3 years in the Army, the majority of which I spent at Fort Hood, TX. The best thing I got out of the Army, other than maturity, was the GI Bill which later came in quite handy in paying for my education and helping us to get our home.

After 3 years in the military I came back home and worked for a government contractor, Northrup Page. It was there that I met my wife, Emily. We were married in 1979 and had our first child, Christopher, a little over a year later. I went back to school at George Mason taking night classes while being a stay at home Dad for my son and two years later for my daughter, Sara. After I graduated from Mason with a degree in Accounting, we moved to Woodbridge where I live today.

While I did well in the Accounting profession, I found my true love was computers. I had taken a few computer courses, including one involving punch cards, but for the most part I taught myself. I learned the hard way that typing statements such as Format C: and del *.* were bad things. Still, I persevered and in 1991 went to work for a local CPA firm as their system administrator where I continue to work at today.

Meanwhile my children were turning into outstanding individuals. My son graduated from Garfield High School and my daughter graduated from Thomas Jefferson HS for Science and Tech. My son went to Mason and my daughter went to Florida State.

In June my wife and I will celebrate our 30th anniversary. I like to kid her and say "30 years of marriage, 5 of the happiest years of my life." But seriously every year has been a blessing. And the blessings continue. In October my son will get married and in early November, our daughter will have her first child, my first grandchild.

When not at work, I tend to keep busy traveling, taking pictures and following Nascar.

Bob



---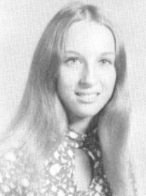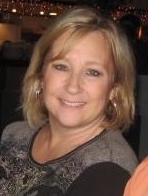 Sharon Spradlin Meadows

After I graduated from Falls Church the summer of '72 I soon after got married to Danny Anderson. He graduated from the Class of '72. The summer school was a new program the county was testing so some of us decided to do it and graduate before everyone else. I wish I would have waited and graduated with my class. But, too late to cry about it now.

Danny and I were only married 1.5 years, it was very rocky during our dating years and, of course, after we got married. During our marriage I discovered that I hated working in an office, doing typing and shorthand thanks to Mrs.Alder, the coolest teacher ever. So, I went to the DC Beauty Academy and got my cosmetology license. I've been doing hair now for 34 years. I love it.

While I was working in my first shop, in came my second husband and we've been married for almost 32 years. We have 3 children, Amber 30, Brooke 26, and Jake 19. We also have three beautiful granddaughters, Hannah 6, Ava 19 mos,they are sisters, and Madison 3. They are absolutely the best.

All our kids were born in Fairfax Hospital and we lived in Sterling Park, in Loudoun Co. for 14 years. Then my husband got the great idea to move to Florida and so we did. The summer of 1991. We have been down her ever since, In Winter Park, Fl., just outside of Orlando.

Just recently my husband (Steve) (click to see us) has moved up to Ga. for work. It looks like it's a permanent thing so I'll be going up in a few months as soon as I get our son situated in an apt. Of course, it will be big enough for me to come back to see my grandbabies and stay a while:)

That's a kind of quick version of my life in the past 30 something years. It's been great seeing all the pics of my classmates on the FCHS web site. Hello to all you guys, can't wait to see you all at the next reunion. Take Care and God Bless. You all can contact me thru Facebook or e-mail at sharondmeadows@hotmail.com

Sharon
---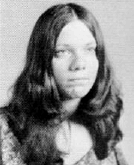 Maria Sieve

Hi this is Maria Sieve. &nbsp After leaving FCHS I went to NOVA then Mt. St. Joseph.&nbsp I had a beautiful girl in January of '77.&nbsp After that I worked in the income tax field.&nbsp I met Bob Rutherford and was married for 10 years and had 3 cute boys.&nbsp I moved to Cincinnati in '78.&nbsp I am currently enjoying my daughter's hospitality and my grandsons everyday adventures.&nbsp I have MS and while this is a sad, painful & unpredictable, I have had the opportunity to do work on me (if you know what I mean).&nbsp Life is good. Life is good...
---
Previous Virtual Page
Exit
Next Virtual Page